A collection of Iconic Genesis
As Australia's No.1 selling suspended fireplace company on its design, price, heat out-put and functionality, our ongoing mission is to create the ultimate in luxury suspended fireplaces.
Aurora's hanging fireplaces are captivatingly elegant in design, the ultimate luxury feature for your home. Meticulously handcrafted in our manufacturing facility in Australia, every hanging fireplace is unique.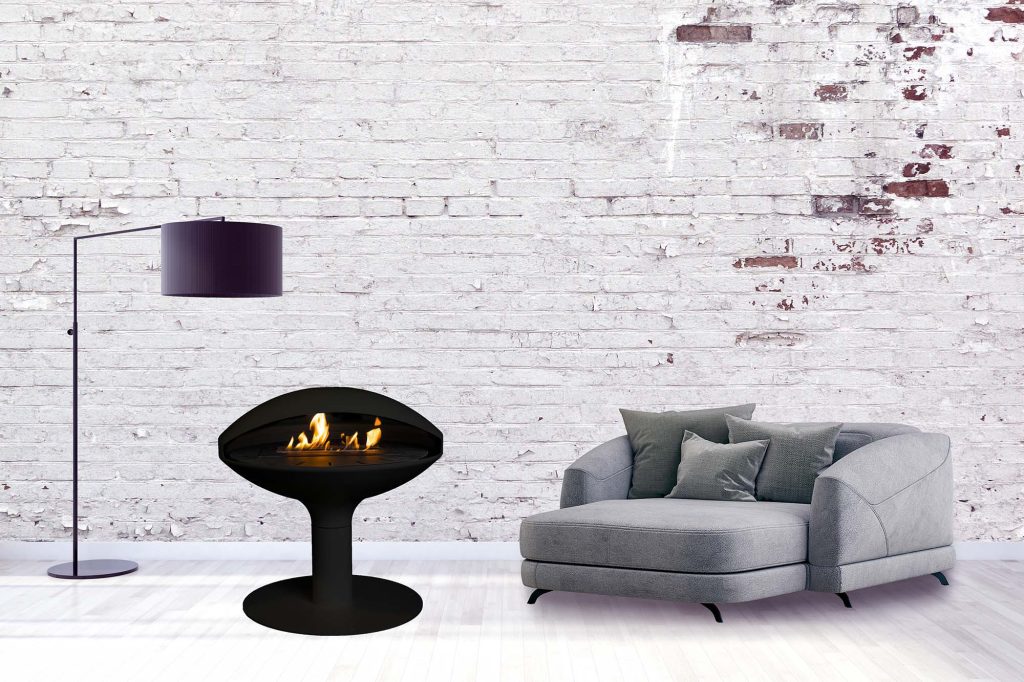 The MILAI contemporary and environmentally friendly bioethanol fireplace is not only elegant with its pedestal stand, it creates harmony with refined, and an almost minimalist look, while having the ability...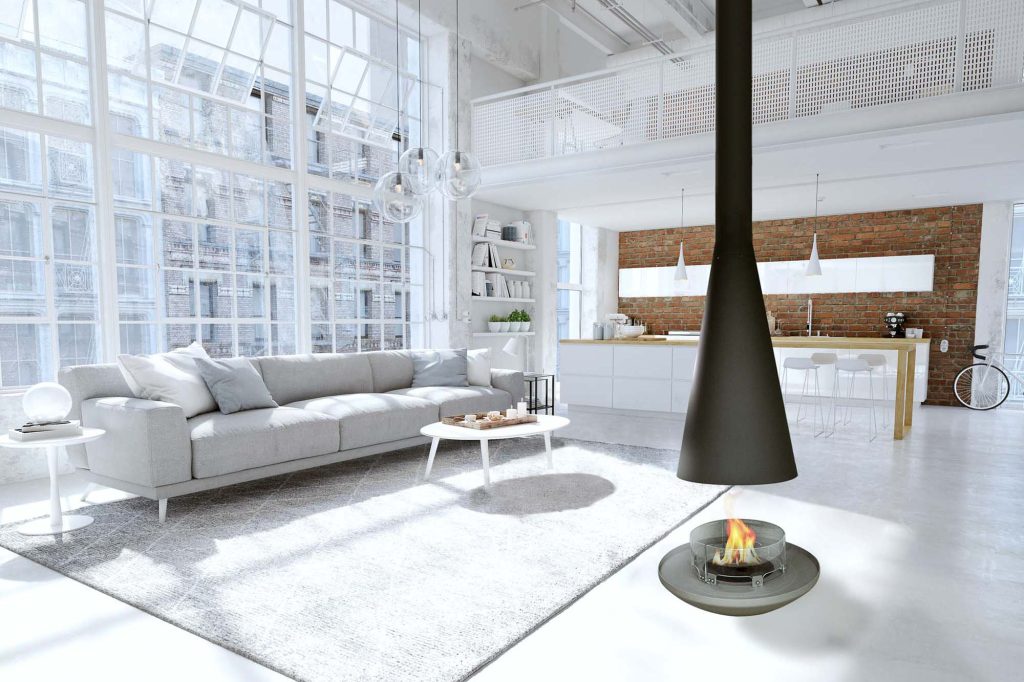 The beautifully hand crafted Zentai has been designed to excite and captivate, while creating a grand presence in any living space. Enhancing the ambience and warmth with functional style and...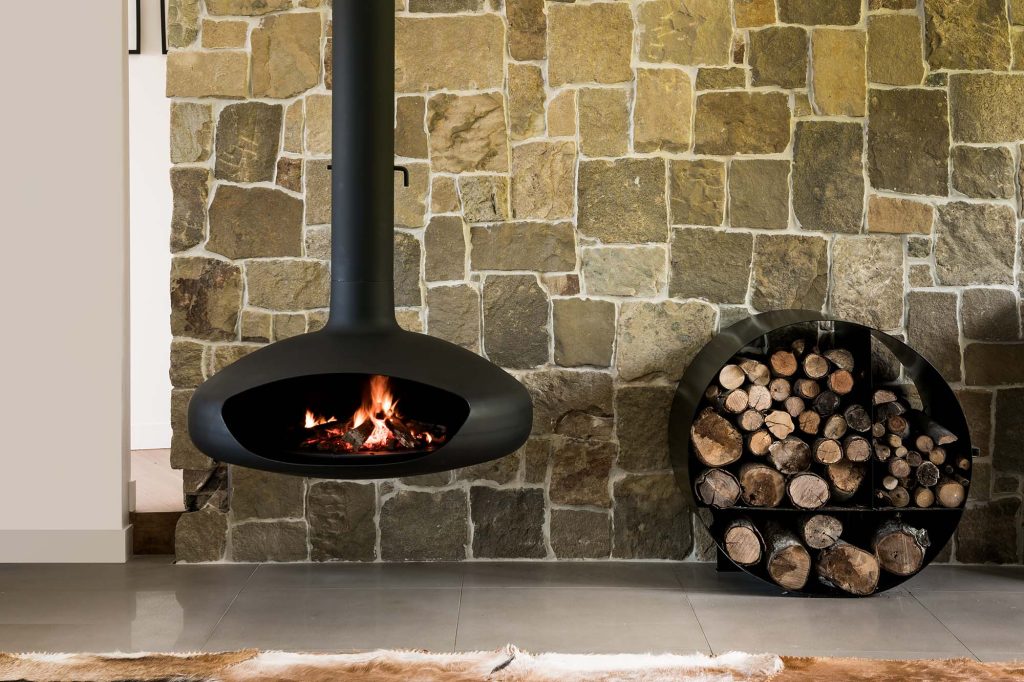 The Hearth suspended fireplace offers a modern expression of beauty in simplicity. It's design effectively combines functionality and art. This modern fireplace is designed to suit your lifestyle and contemporary...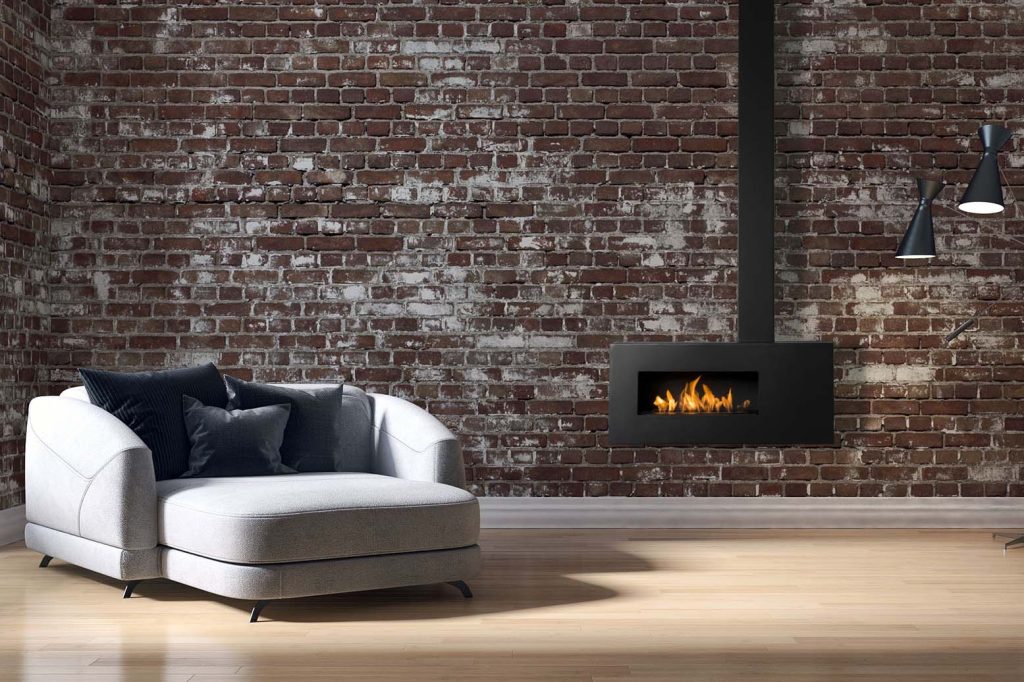 The Elemental Bioethanol Fireplace is dramatically suspended with it's square flue emerging from the ceiling transforming its aesthetic appeal in any space. The Elemental's retrospective design definitely cultivates inspiration with...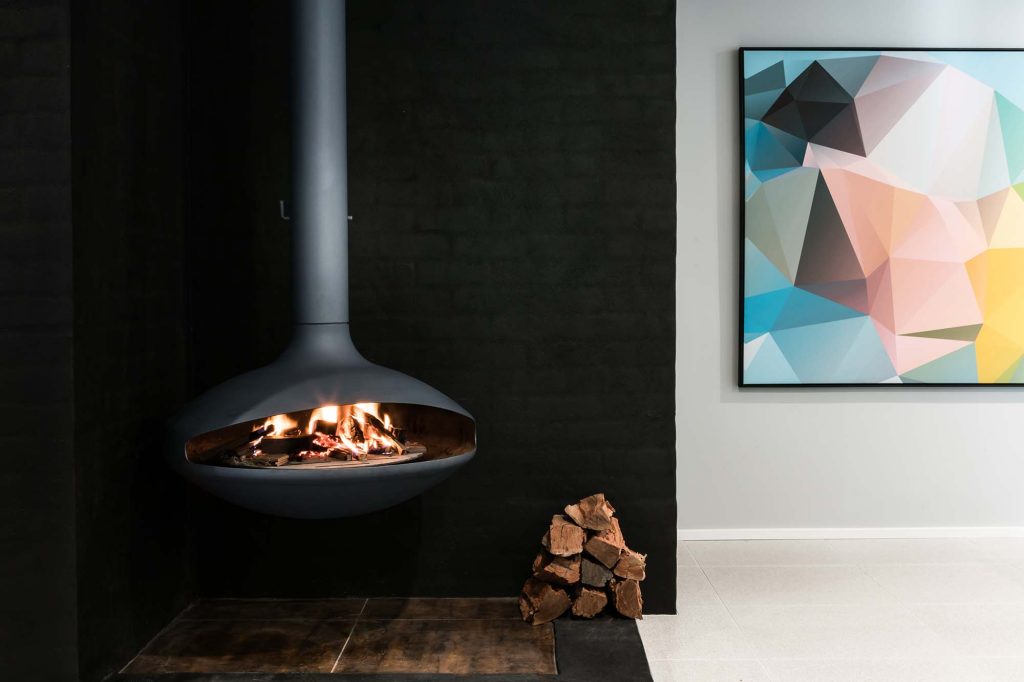 The Aether suspended fireplace is available as both wood burning or bioethanol fuelled and will rotate 360 degrees. This Australian made suspended fireplace enables you to finish off your indoor or...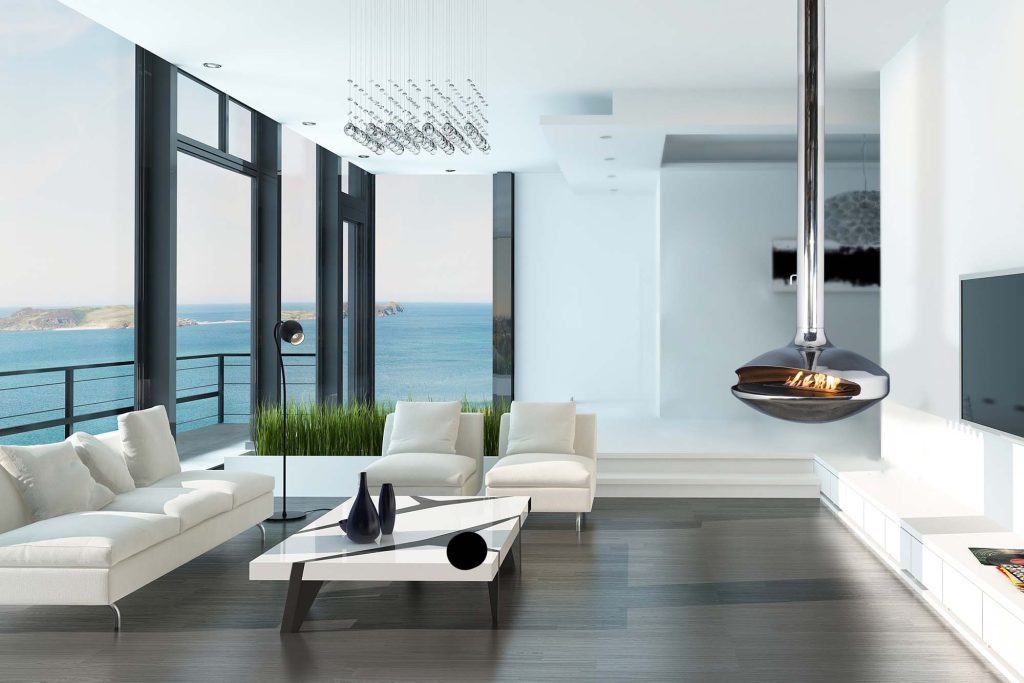 The luminous depth of this marine grade Stainless Steel Aurora Aether fireplace is so alluring, with its luxurious functionality and ability to rotate 360 degrees, which combines not only excellent...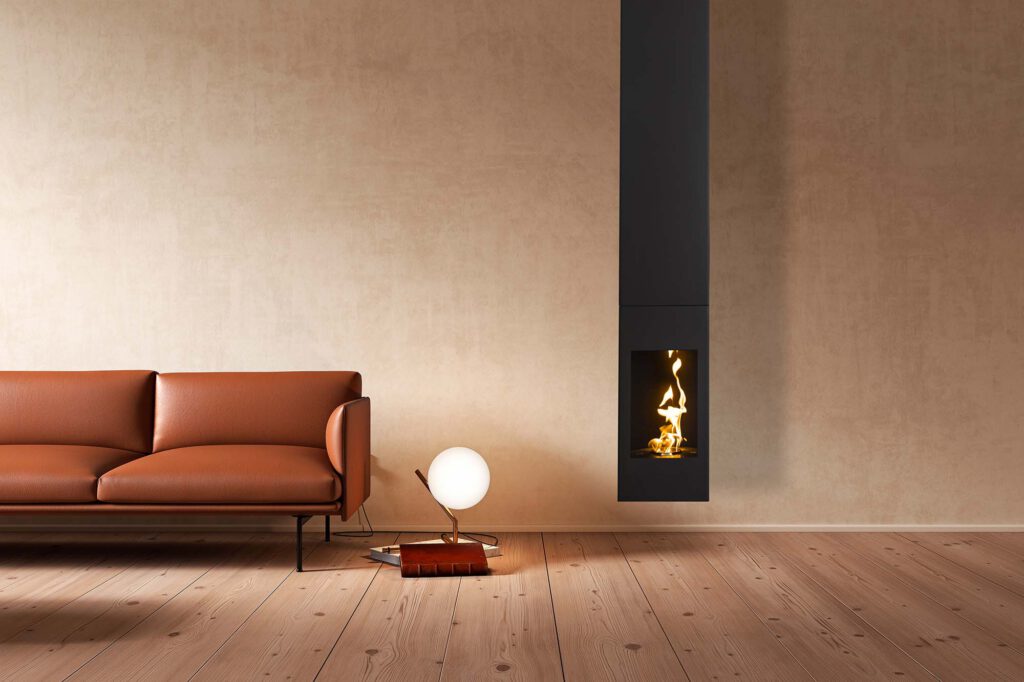 The NEW Evolve is elegant and seamlessly refined with its slim silhouette.The Evolve is an ideal solution for apartments and living areas with limited spaces. Breathtakingly sophisticated with its proportional...
Uniqueness is our success
Creating enduring, awe- inspiring suspended fireplaces for design conscious homeowners, architects, builders and designers, is what we aspire to achieve.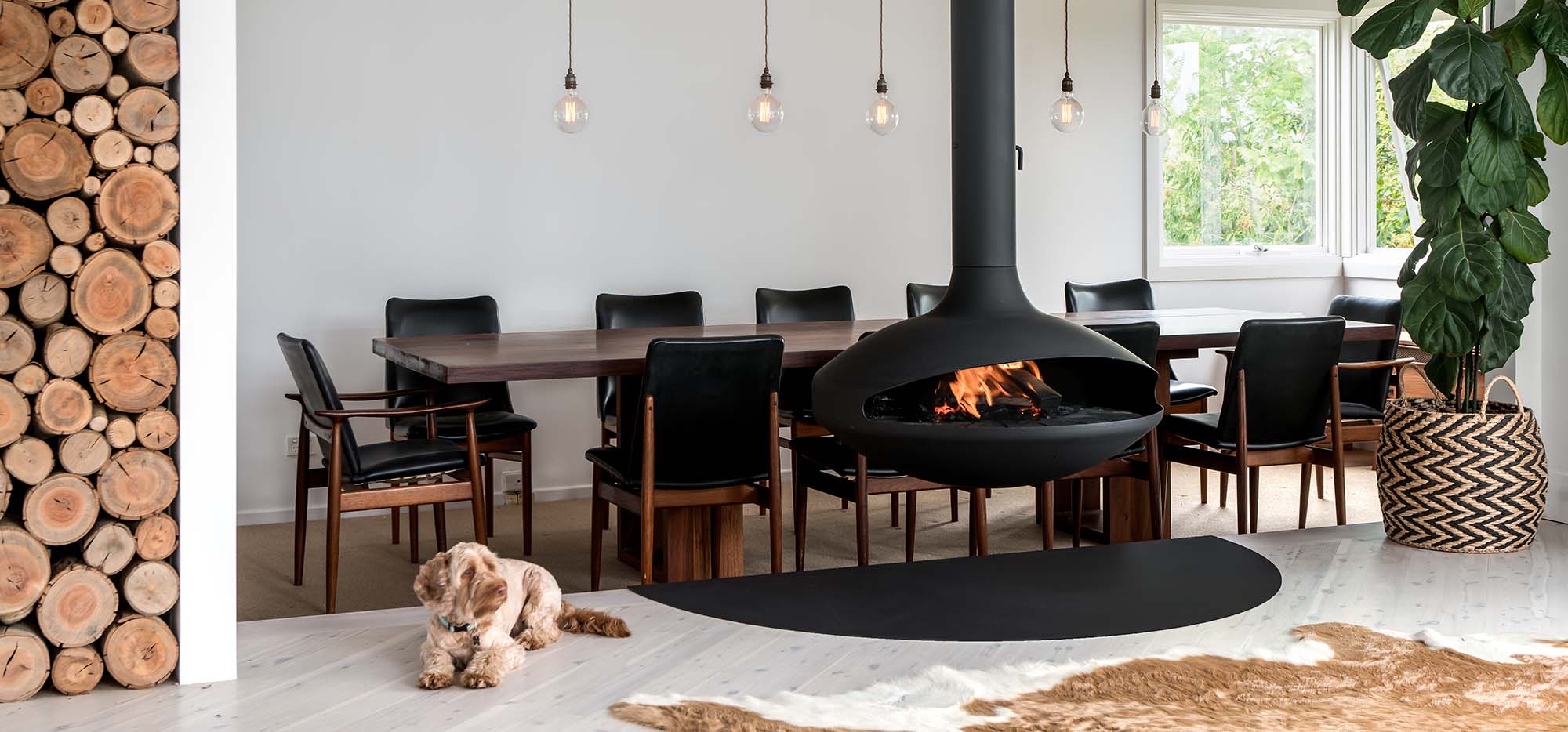 Every suspended fireplace that is hand crafted bearing the AURORA name is customised with the vision of luxury.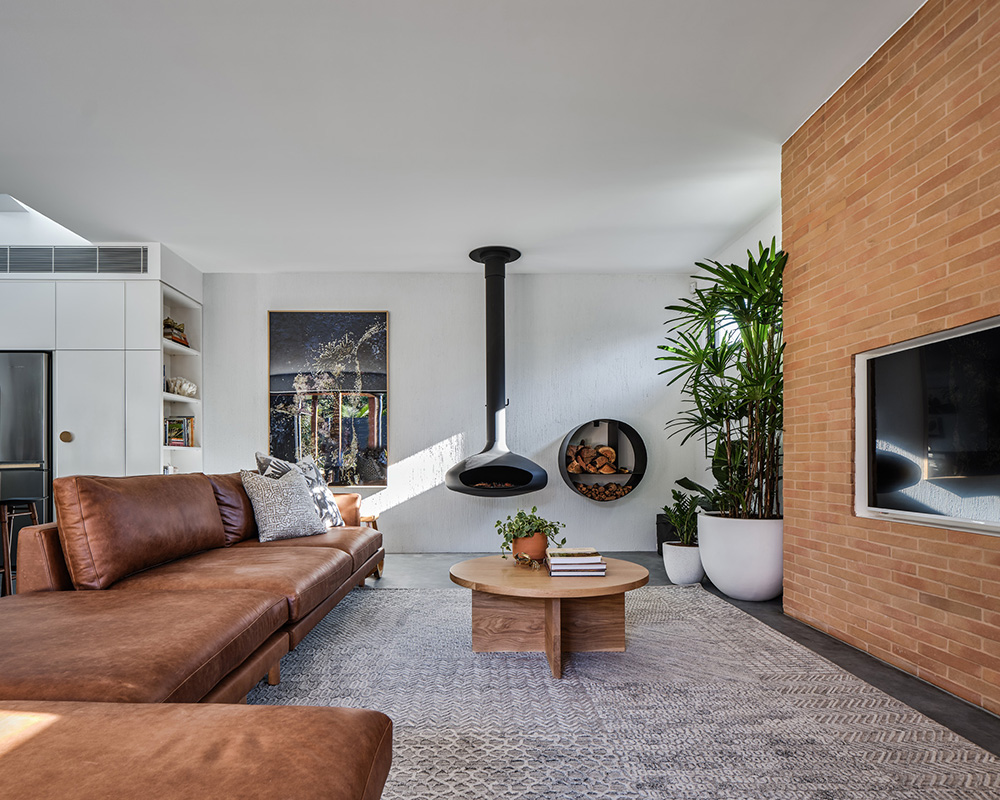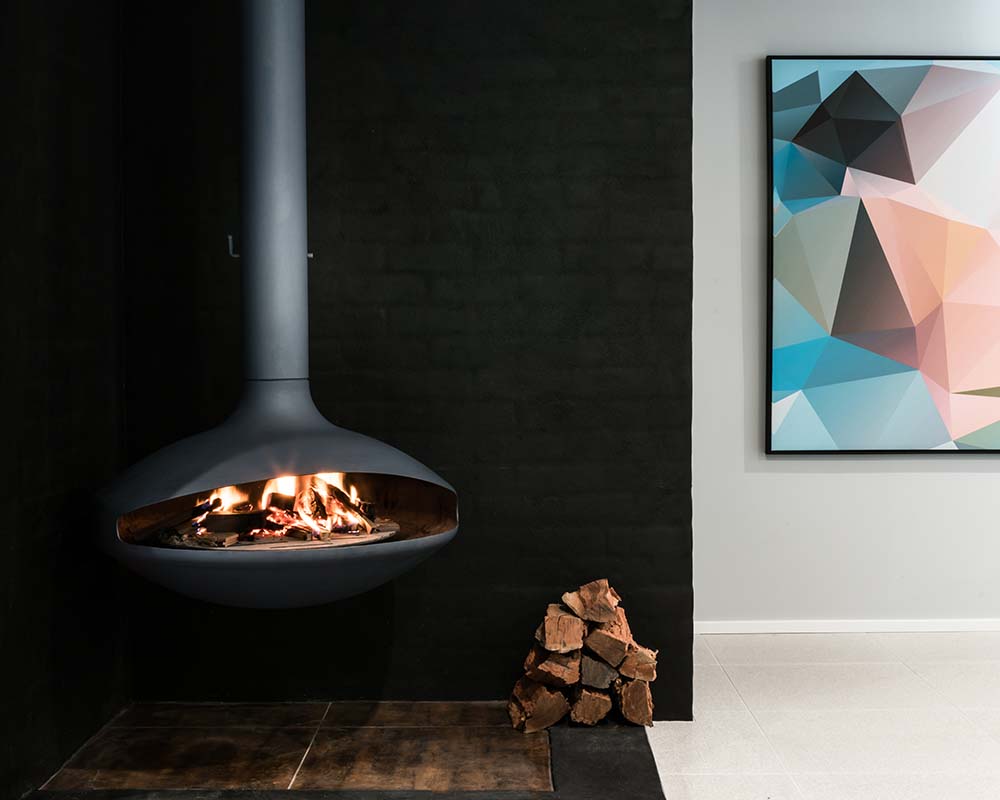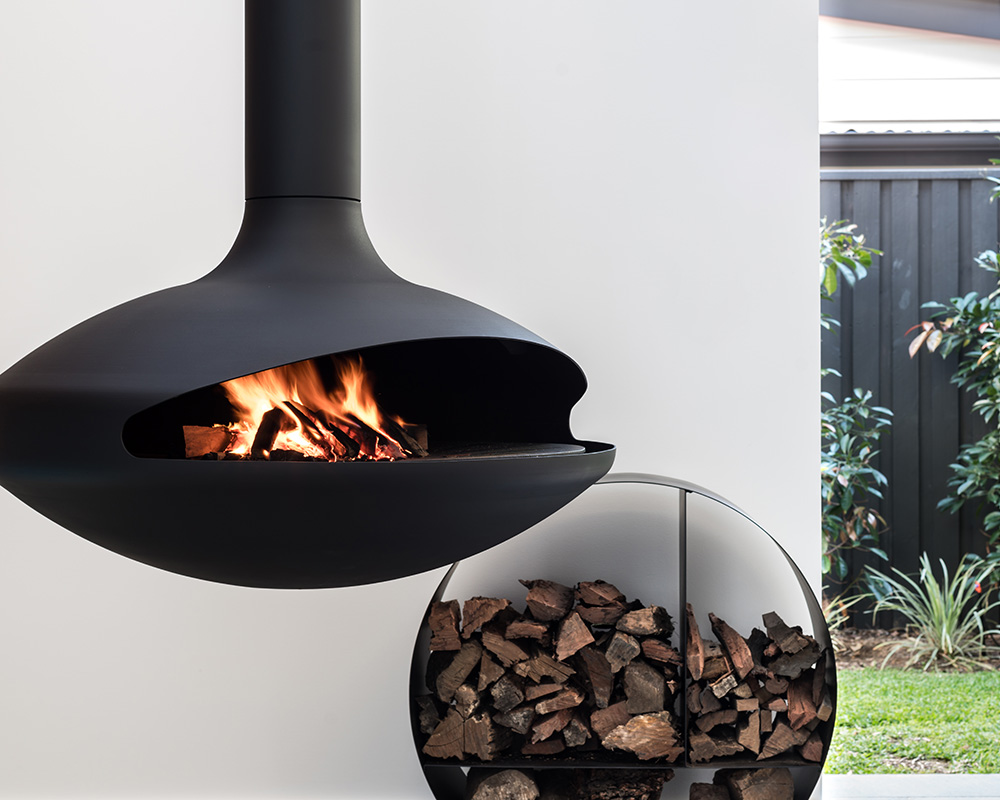 Practicing sustainability
The choice of materials we use in our manufacturing holds enormous importance to our manufacturing operations in Australia. AURORA was founded on engineering expertise, combined with locally Australian made materials and systems, to create a new level of innovation, flexibility and luxurious quality.
Growing up in country our family home always had a fireplace. It's the one thing I missed most when I moved to the city. It's so great having that feeling again and the best part is it's also a stunning piece of art. Thanks Aurora.
Now that we finally have our extension finished and our fireplace installed, I wanted to write to let you know how pleased we are with our beautiful Aurora suspended fireplace. It is the centrepiece of our kitchen/family/dining room and a beautiful piece of 'furniture' in itself - we get so many nice comments about it - as well as being a very effective form of heating. We're very happy with this lovely 'piece de resistance'. Thank you for all your help leading up to the final installation.
This is our second winter with our Aurora fireplace. In short we love it, easy to light, easy to clean, great heat for our living space. I suggest when you order wood is request double split.
My Aurora Suspended Fireplace is beyond stunning! The heat is beautiful and it warms my home very effectively. Most importantly it is incredibly easy to operate and requires very little maintenance or cleaning. I recieved 5 star service from Aurora throughout the process and am very pleased to recommend both Aurora and their wonderful fires to anyone!