Aurora Suspended Fires was born out of a deep understanding of Engineering, and an artist's eye for design.
Neil McCarthy the creator of Aurora has drawn from his wealth of Marine Engineering and his love of the ocean. The clean, soft, and elegantly beautiful lines of the fires are reflected in their aesthetics.
The freedom of expression that Neil has created in the designs is evident which reflects a cohesive mix of form and functionality, into what we see as a unique fireplace and an art piece, all in a perfect balance.  
Aurora Fires have been handcrafted to look individual in their creation and to speak to the heart, which is equally important as they must be highly functional and completely revolutionize our expectations.
Neil McCarthy
Good for people and the planet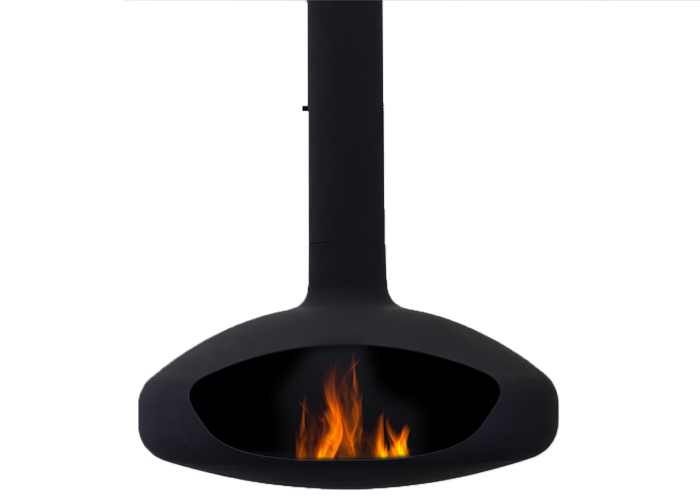 Bioethanol fuel is a sustainable solution in so many ways:
Bioethanol is an eco friendly fuel that burns clean and has a minimal carbon footprint.
Unlike fossil fuels, bioethanol isn't a finite fuel source, which means it's renewable.
The fact that no flue or chimney is needed means most of the heat generated stays in the room.
Feel good about heating with wood
Residential wood-fire heating has scored a better environmental rating from the NSW Government, alleviating the concerns of many homeowners about the ecological implications of wood heaters.
According to the NSW Department of Planning and Environment's Building Sustainability Index (BASIX) system, residential wood-fire heating scores a better environmental rating than gas or electricity.
It's a renewable energy resource. Renewable means you don't run out. Wood is energy from the sun, stored by the tree as it grows. When you burn wood, you are releasing this stored energy. In the dark of winter, it's like having a bit of summer sun on your hearth. more
As individual consumers, one of the best things we can do to reduce our footprint is to buy products that don't need to be replaced. That's why we build durable products that last.
Because they last longer, their environmental impacts are spread across a longer timeframe.
We are constantly working to improve on the materials we use to ensure we are truly making the most durable, long-lasting products.
When you choose an Aurora your fireplace becomes an investment that saves money – and helps save the planet over time.

Growing up in country our family home always had a fireplace. It's the one thing I missed most when I moved to the city. It's so great having that feeling again and the best part is it's also a stunning piece of art. Thanks Aurora.
Michael Roberts
Sydney, Australia
It's the first thing anyone notices when they come in our house, they come in the front door and they say 'wow'.
Kate Nicholson Lennox Head, Australia.
The customer service at Aurora was impressive, they assisted throughout the process from concept to completion. The result – this amazing blue metallic fireplace, installed & functional.
I just really look forward to the ritual of coming home every day and lighting the fire and stoking it.
Luke Nicholson
Lennox Head, Australia
We love our fire! We have an Aether and it was well worth the money. It warms our house and everyone comments on the amazing design.